Industries
Evans Industries provides gel-filled, heat-sealed and vacuum-formed manufacturing services to many major global industries.
Evans Industries works within the following industries:
Government
Communications
Safety
Medical/Healthcare
Automotive
Transportation
Sporting Goods
Aviation
Evans Industries presently serves customers in:
United States
Mexico
Singapore
Japan
United Kingdom
Canada
New Zealand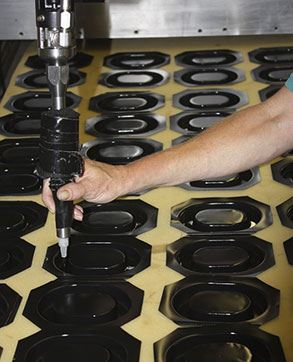 Is your industry or location absent from these lists, but you think we can help? We're always looking to serve new industries and locations.
Fill out a contact form and tell us your story.